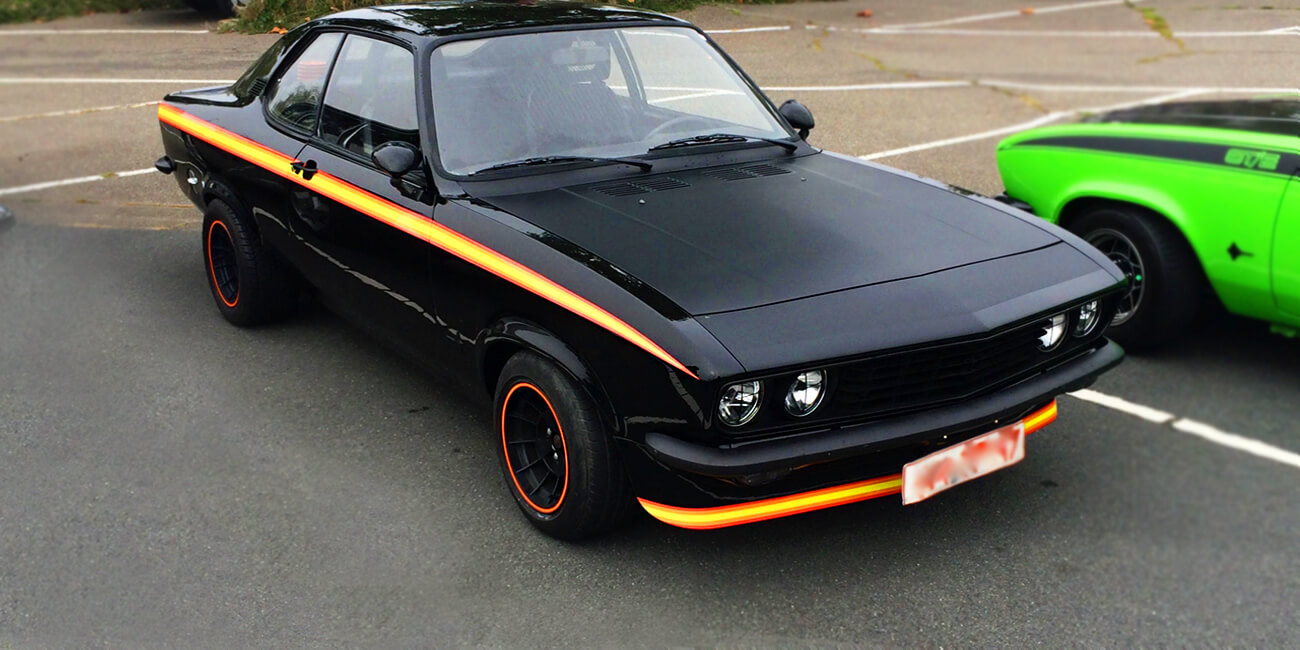 If love at first sight is possible, it would be with the glamorous Opel Manta Black Magic. This car was introduced in 1974 as one of the most notable special editions of the Opel Manta A as a response to the increasing competition in the field of family sports coupes by Ford, BMW and Audi.
Its 4 Cylinder Cam in Head (CIH) engine equipped  with electronic Injection Bosch L-Jetronic fuel system delivers 110 horsepower.  Thanks to its light weight body and sufficient low range torque, you can reach 100 km/h in 11.5 seconds and further up to a maximum speed of 188 km/h.
Do bear in mind that the performance figures may now sound normal, however, at that time, they were way above those of some much more expensive sports cars.
The drive system of the Opel Manta Black Magic has a four-speed manual gearbox and rear wheel drive. Coupled with its front independent double wishbone sports suspension the Manta was praised for its agility, precise Handling and comfort mix.
Lucky owners of the classic Opel Manta Black Magic know that driving this car is like riding a unicorn.